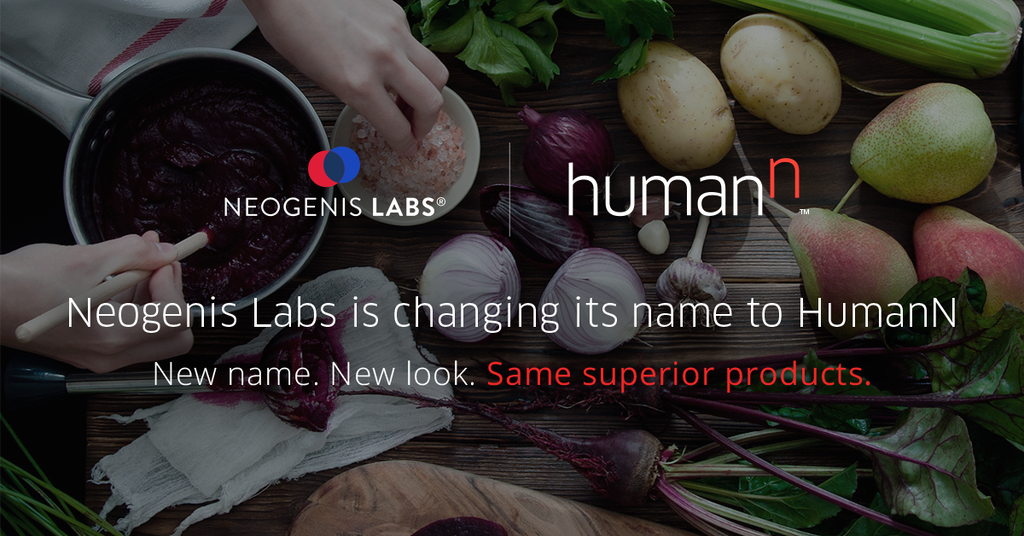 "Neogenis Medical' are going through the process of changing their brand name to 'HumanN' over the next few months, their new brand reflects why they do what they do and who they do it for – it is a culmination of all the hard work they have put into providing access to the best Nitric Oxide products to every human in the world. Same great products but you will notice a change in packaging as well as the new logo.

HumanN's research on Nitric Oxide first began with the discovery of its unique impact on cardiovascular health. Its immense importance as a biological signaling molecule resulted in the awarding of the Nobel Prize in 1998. Realizing that the discovery of Nitric Oxide had immense potential, it didn't take long for our interest in N-O to become our passion.
Dr. Nathan Bryan, Chief Science Officer and co-founder, has committed his life's work to the field of N-O research. By partnering with leading N-O discovery programs, such as the University of Texas Health Science Center, Dr. Bryan has identified and continues to identify ways to replenish the body's N-O, and even help the body to promote optimal N-O function.
Ready to bring N-O to the masses, Dr. Bryan co-founded Neogenis Laboratories, now HumanN, in 2009. Consulting with the top N-O scientists, doctors, registered dietitians, and healthcare thought-leaders, there is no other company more committed, or qualified, to bringing the best N-O functional foods and supplements to every human across every phase of life.