Inspired by Nature. Powered by Science. Dedicated to Care.
 
The Herbal Experts
Since 1987, Gaia Herbs has established itself as the leading grower and producer of Certified Organic (COG) herbs and herbal products. 
Their products are always validated to Full Spectrum Potency which ensures that the entirety of a plant's unique phytochemical makeup is intact. By extracting a plant's entire range of beneficial phytochemistries and concentrating them to a predetermined level, the resulting product retains the beneficial chemistry identical to the original plants, yet prepared to a guaranteed potency every time. Gaia never purify or isolate any properties of the herb, but instead make herbal products that mirrors nature.

Gaia Herbs is proud to be a Certified B Corporation®, actively working to build a more inclusive and sustainable economy. Certified B Corporations are businesses that meet the highest standards of verified social and environmental performance, public transparency, and legal accountability to balance profit and purpose.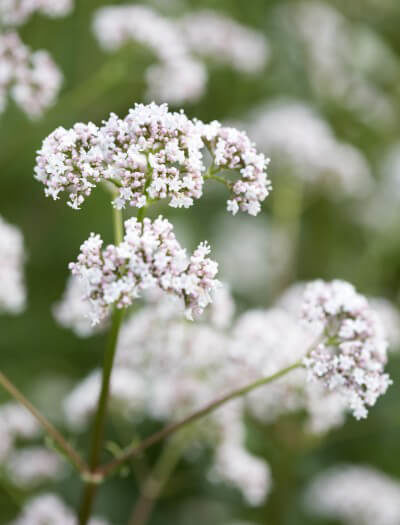 Gaia Farm
Nestled in the Blue Ridge Mountains of Western North Carolina, Gaia chose the Pisgah Forest region because it is one of the most biodiverse regions in North America.
Gaia Herbs Farm is a living laboratory for the latest organic planting and cultivation methods. Each year they produce over three million individual plants, representing 20-40 species of herbs. Fields of flowering Echinacea, fragrant Lemon Balm, and brilliant California Poppy, all nourished by the clear mountain waters flowing through the valley grow upon the farm. Plants are nurtured and harvested at the right moment to ensure purity, potency and integrity.
Gaia believes in listening to what nature has to say.
Cultivating herbs with care and intent allows them to offer products designed to optimise vitality while maintaining purity and integrity. Their philosophy is grounded in certain truths that serve as the pillars for everything they do.
A standout technological development from Gaia Herbs is their Liquid Phyto-Caps™, a patented delivery system for liquid extracts. This exclusive technology delivers a concentrated liquid extract in a vegetarian capsule. One Liquid Phyto-Cap™ equals as much as 75 drops of a Gaia Herbs Liquid Extract, which equals as much as 375 drops of other brands' tinctures. The net result is a much greater health value and strength at a lower price per milligram.
People Focused
To Gaia Herbs, people are more than workers or partners—they are family. Every member of the Gaia Herbs team plays an integral role in maintaining the integrity of our products and upholding our core values.
Purity Focused
When it comes to Gaia's herbs and ingredients, purity, potency, and integrity are their guiding principles. They grow organically, sustainably, and intentionally. Because quality plants yield quality products.