LIVE PRACTITIONER-ONLY WEBINAR – FREE EVENT
Friday 18 September 12 – 1 pm NZST
This talk will focus on the latest research demonstrating the role that gut bacteria play in determining body composition and chronic disease risk as well as discuss strategies for modulating or reconditioning the gut microbiome in favour of a lean body and a healthy microbiome.
 Topics Covered: 
How the gut microbiome can directly impact metabolic processes
The connection between dysbiosis and unwanted weight gain
Practical and actionable changes that can improve the gut microbiome and support a healthy metabolism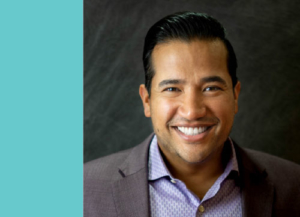 Kiran Krishnan is a Research Microbiologist and has been involved in the dietary supplement and nutrition market for the past 20 years. Most recently, Kiran is a Co-Founder and the Chief Scientific Officer at Microbiome Labs, a leader in microbiome and probiotic research. He is a frequent lecturer on the Human Microbiome at Medical and Nutrition Conferences. He is currently involved in over 18 novel human clinical trials on probiotics and the human microbiome.