Bringing the benefits of mushrooms, backed by scientific research, to consumers worldwide.

Mushroom Wisdom, Inc. is a pioneer and leader of the highest quality dietary supplements derived from medicinal mushrooms. The company was first created to introduce wonderful health benefits of Maitake mushroom (Grifola frondosa) to the western world back in 1991.
Since then Mushroom Wisdom has been devoted to protect and promote the health and well-being of the people by studying, developing, manufacturing, and marketing the highest quality nutritional supplements derived from medicinal mushrooms. Backed by rigorous scientific research, it offers a complete product line, including specific mushroom products developed to support the immune system, brain function, blood sugar levels, breast health, prostate health and more.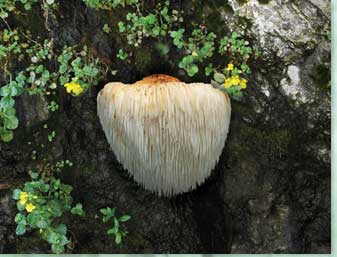 Committed to Superior Quality and Research
144+ mushroom research papers published as of 2022
Mushroom Wisdom is a global leader in mycological research. The company supports clinical and laboratory studies involving Maitake D-Fraction®, Maitake SX-Fraction®, Lion's Mane and their active components. It has been involved in scientific research in co-operation with prominent universities and medical institutions globally.
All of Mushroom Wisdom mushrooms are grown in a pristine natural environment in the southern part of Zhejiang Province, China, without any pesticides, herbicides or fertilisers. The harvested mushrooms are rigorously examined to ensure the highest levels of purity. Final manufacturing takes place at a pharmaceutical GMP (Good Manufacturing Practice) certified manufacturer in the US, where stringent laboratory tests are again performed to reconfirm purity.