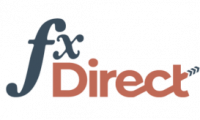 Many of our practitioners use FxDirect – our patient ordering tool which allows you to easily order the products your practitioner authorises and have them delivered to your door.  >> Click to find out more
Lost the link from your practitioner to order products?
Enter your email address to have your authorisation re-sent.
Supporting your wellness journey
FxMed is dedicated to providing the highest quality Practitioner Only products and functional testing.
'Practitioner Only' refers to products which are only accessible via consultation with a qualified practitioner who can authorise products containing key ingredients, in therapeutic dosages to support you and address your specific health concern/s.
We believe that the cultivation of mindful living benefits our wellbeing. We've started a collection of insights, recipes and practices that our community use to cultivate Mindful Living.
Our blog features articles covering the latest industry trends and topics with comprehensive selection of content is written by the FxMed tech team or sourced from one of our many suppliers.