How CAR Helps Get to the Root of Chronic Illness with Dr. Carrie Jones hosted by James Maskel
This episode is the second installment in our series with Carrie Jones, ND, MPH and DUTCH Test. Dr. Carrie Jones is a force in the functional medicine community, a modern doc with a holistic approach who can appreciate the best of both medical practices. In her own words, she "helps hormonally challenged people feel less crazy" by using testing and her own extensive knowledge to help people understand their hormones so they can feel empowered to take control of their health.
In this episode, we take a deeper look at stress resilience and share concrete ways you can use the cortisol awakening response with your patients. We also discuss autoimmune patients, some of the most challenging cases to tackle, and how the CAR influences immunity. It was a fascinating 30 minutes, and I think you'll really enjoy it. Highlights include:
What the cortisol awakening response can reveal about health, and how to dial in that information for patients
The impact of the cortisol awakening response on energy levels, resiliency, mood, blood sugar management and autoimmune recall
How the cortisol awakening response can be an early indicator of autoimmune disease and testing can help you recognize and address it earlier in your patients
And so much more!
Dr Carrie Jones, ND, MPH, Medical Director for Precision Analytical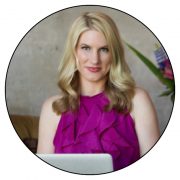 Dr. Carrie Jones' passion and expertise lies in the areas of hormonal, adrenal, and thyroid health. She recognises that imbalance can occur at any age and believes it is important to look at the big picture such as the appropriate use of lab testing. Dr. Jones graduated from the National University of Natural Medicine (NUNM) in Portland, Oregon then went on to complete her residency in women's health, endocrinology and hormones. Later she graduated from Grand Canyon University's Master of Public Health program with a goal of doing more international work and health empowerment. Dr. Jones is an adjunct professor at NUNM and regularly consults, lectures, and writes on the topic of hormones, thyroid, adrenals, autoimmune and more.
As the Medical Director for Precision Analytical, Inc., her goals are to provide ongoing cutting edge integrative clinical education to the large network of providers paving the way of healthcare with functional medicine.