The Cortisol Awakening Response with Dr. Carrie Jones
Did you know the quality of your cortisol awakening response can reflect your overall general health?
In this episode Dr Carrie Jones provides an in depth look the cortisol awakening response, and its importance to our health. Carrie discusses the different types of impairment to the cortisol awakening response and how that presents in a patient, when to test it, and natural remedies to get it back on track.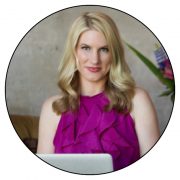 Dr. Carrie Jones' passion and expertise lies in the areas of hormonal, adrenal, and thyroid health. She recognises that imbalance can occur at any age and believes it is important to look at the big picture such as the appropriate use of lab testing. Dr. Jones graduated from the National University of Natural Medicine (NUNM) in Portland, Oregon then went on to complete her residency in women's health, endocrinology and hormones. Later she graduated from Grand Canyon University's Master of Public Health program with a goal of doing more international work and health empowerment. Dr. Jones is an adjunct professor at NUNM and regularly consults, lectures, and writes on the topic of hormones, thyroid, adrenals, autoimmune and more.
As the Medical Director for Precision Analytical, Inc., her goals are to provide ongoing cutting edge integrative clinical education to the large network of providers paving the way of healthcare with functional medicine.