Purchase webinar and seminar recordings with notes, or watch FREE supplier webinars and trainings
Watch at your convenience and gain Certificate of Attendance for CPE points
New webinars and trainings added regularly
To log in to the Portal, simply use your full FxMed Account Number as your username and password. Login details are case-sensitive so please use caps for the letters in your Account Number, e.g NZxxx or AUxxx.
FxMed is a New Zealand owned and operated company which globally sources the highest quality nutritional supplements and functional testing services for healthcare practitioners to promote optimal ageing, improved clinical efficacy and  personalised test results.
In addition, we pride ourselves in providing high-quality educational tools and technical support to registered healthcare practitioners.
Presented by Dr. Ken Brown and Brandi Scott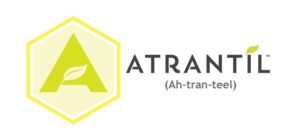 Date: Wednesday, 24th May 2017
NZ Live at 12:00pm
AUS Live at 10:00am
A natural solution to help patients with symptoms of IBS and Small Intestinal Bacterial Overgrowth (SIBO), suffering from bloating and abdominal discomfort accompanied by a change in bowel habit.
The Role of Nitric Oxide in the Managment of Hypertension, Inflammation and Cardiovascular Disease Seminar 2017
Presented by Dr. Nathan Bryan
Dates & Location:
7th June – Heritage Hotel, Auckland
Time: 5:30 – 9:30pm
Early-Bird Special: $45 (excl. GST) until 25th May, 2017
Learn how to recognize Nitric Oxide deficiency in your patients before the onset and presentation of relate diseases or symptoms.